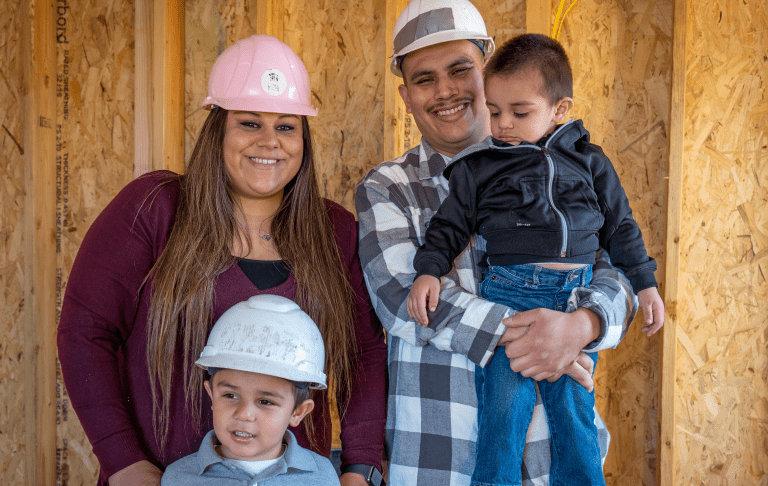 Karina, Roberto, and their two young boys have been trying to find affordable housing for many years. After filling out countless applications for various low-income housing programs in the county, Karina felt like giving up on ever becoming a homeowner. The family are currently living in a reinforced shed on Karina's father's property. They live in one room, where they all sleep and spend their free time. For kitchen and bathroom needs, they must walk outside to her parent's home. In the winter, their room gets very cold and then too hot in the summer.
Both Karina and Roberto work, but with housing prices only increasing in Ventura County, their paystubs just weren't cutting it. This year, thanks to you, everything is changing for this family.
Karina describes: "The day I got the call that we had been approved was one of the best days of our life. We finally have an opportunity to be homeowners." This hardworking family is building their own home alongside volunteers and this year, will move in and start paying an affordable mortgage. With your help, her children will thrive in healthier living conditions and lives will be changed for generations to come.