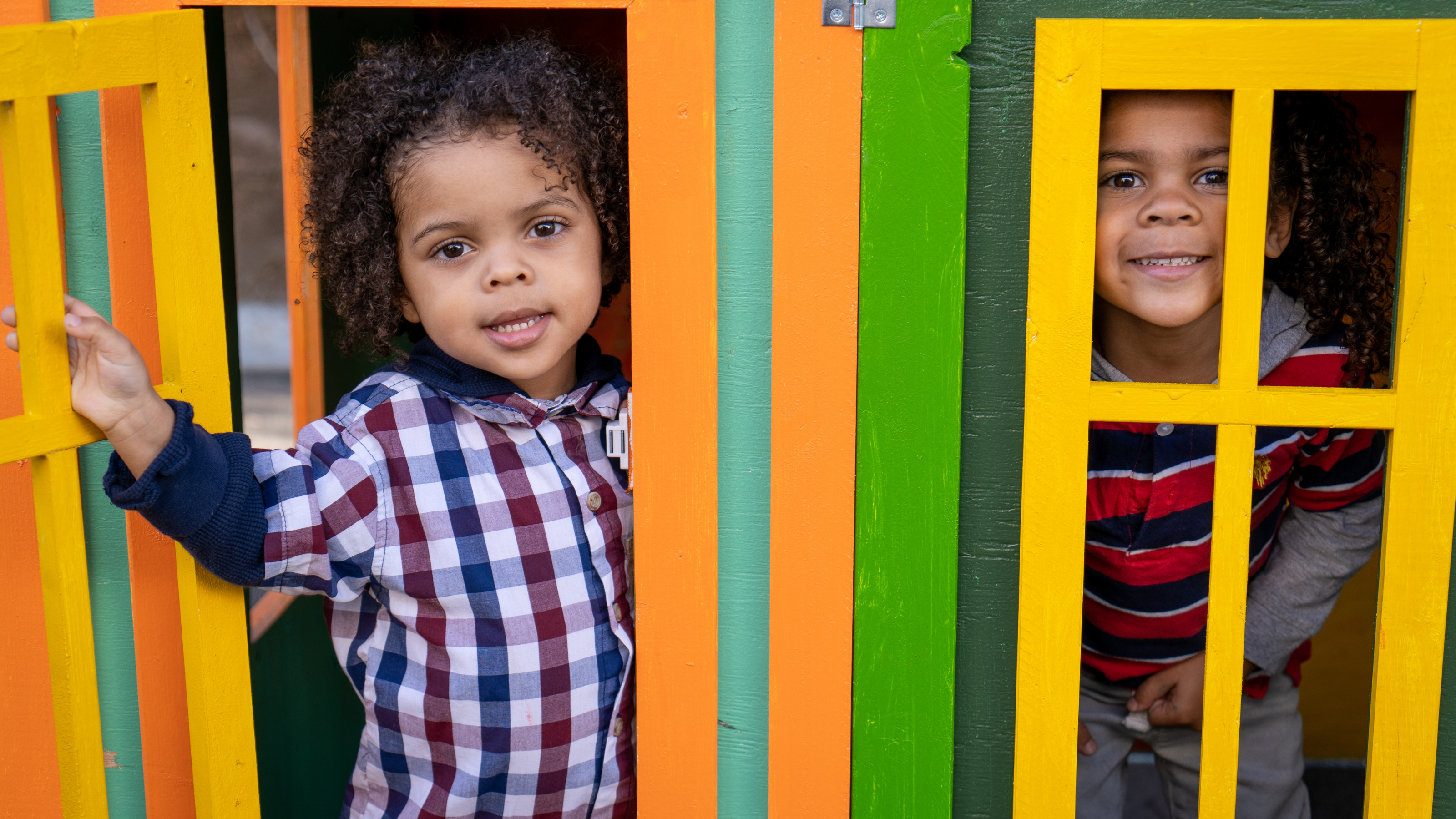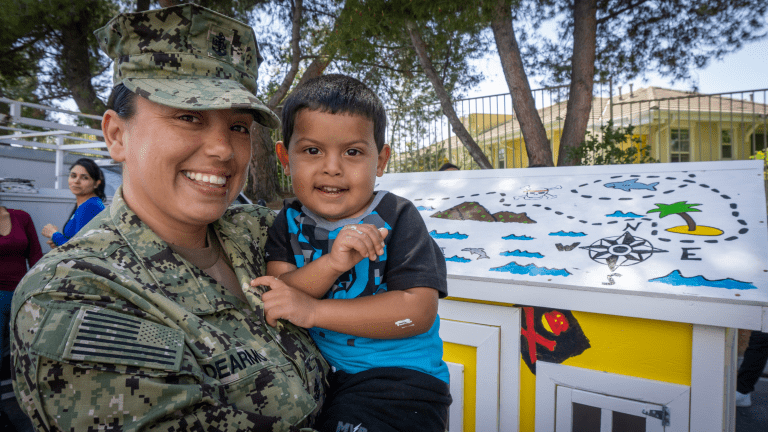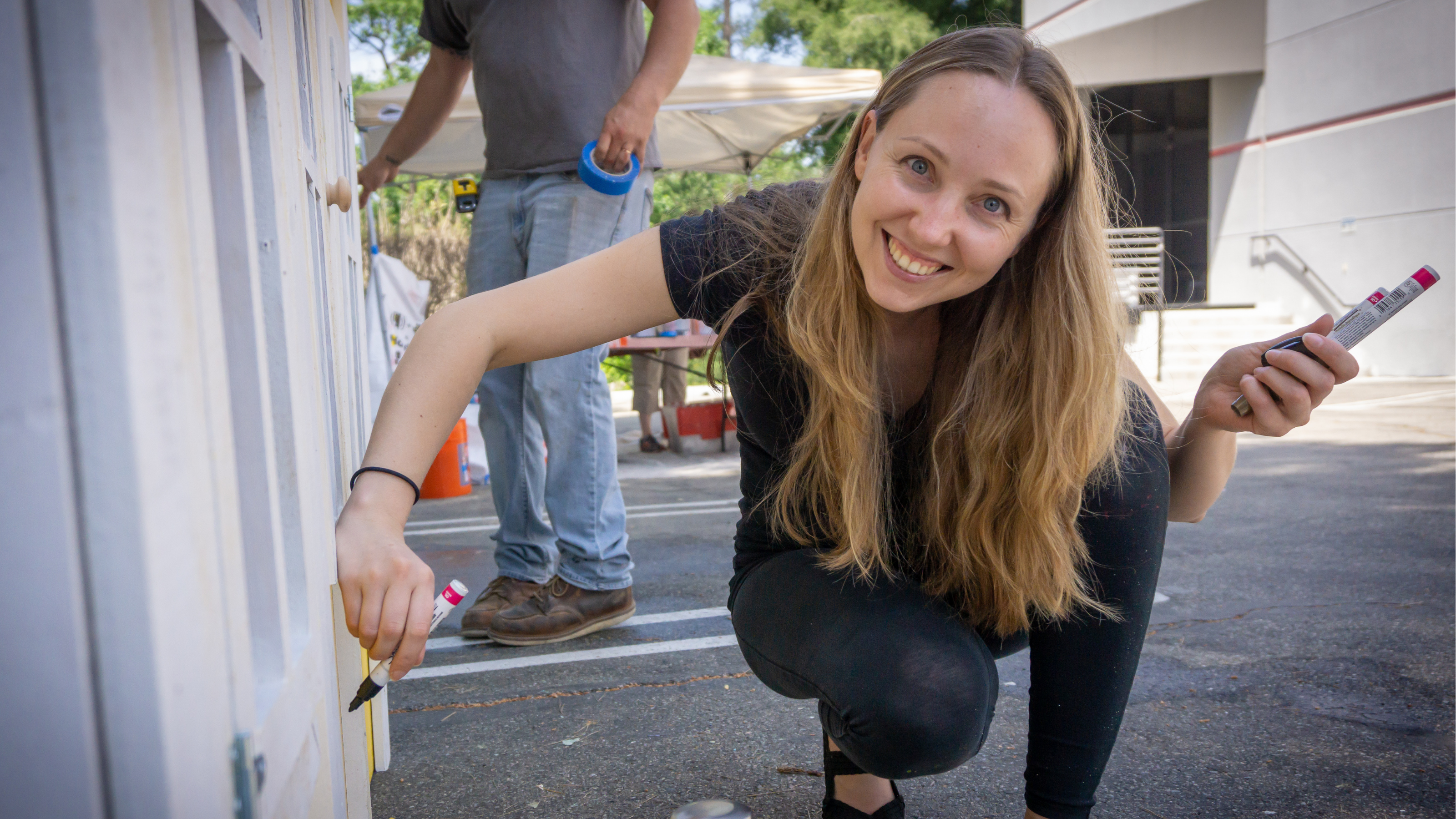 Building brighter futures, together
For questions or to schedule a Playhouse Build, contact Katie Norris at katie@habitatventura.org.
What is a Playhouse Build?
Our Playhouse Builds are a unique building opportunity for teams to work together to construct and decorate children's playhouses, which are then donated to military and veteran families in Ventura County. Proceeds raised by Playhouse Builds provide direct support for our programs that help struggling families obtain safe, affordable housing.
Playhouse Builds are special in that participants get to interact with military and veteran families who arrive at the end of the day to receive their playhouses. In many cases, the playhouses are a surprise to the children, and getting to see their reactions is priceless! Playhouse Builds also offer a flexibility that regular Team Builds do not – we bring everything to you!
How it works
Teams of any kind can build playhouses – corporate groups, faith congregations, youth and school groups, members of community organizations and groups of friends. Each playhouse takes 3-4 hours to build and paint with the help of 8-10 volunteers. Each playhouse is pre-cut and brought to your parking lot or event site so that your employees can build and decorate! Several playhouses can be built at once to engage more people.
Who receives the playhouses?
Playhouses are donated to active military and veteran families with young children.
Are you a Ventura County military or veteran family interested in receiving a playhouse? Fill out our form and we will add qualifying families to our waitlist. You can also CLICK HERE for more information on the playhouse and day.
Sponsorship
Revenue from this program is used to fund the construction of real Habitat homes for struggling families in Ventura County. Playhouse Builds begin at $6,600 ($2,200/playhouse, minimum of 3 playhouses). We will recognize your generous sponsorship on social media, in our monthly e-blast and in our annual report, which is received by all 20,000 of Habitat Ventura's supporters and volunteers. Playhouse Build participants also receive a Habitat Ventura t-shirt.
How do I sign up to host a Playhouse Build day?
For availability, contact Crystal Star at crystal@habitatventura.org.