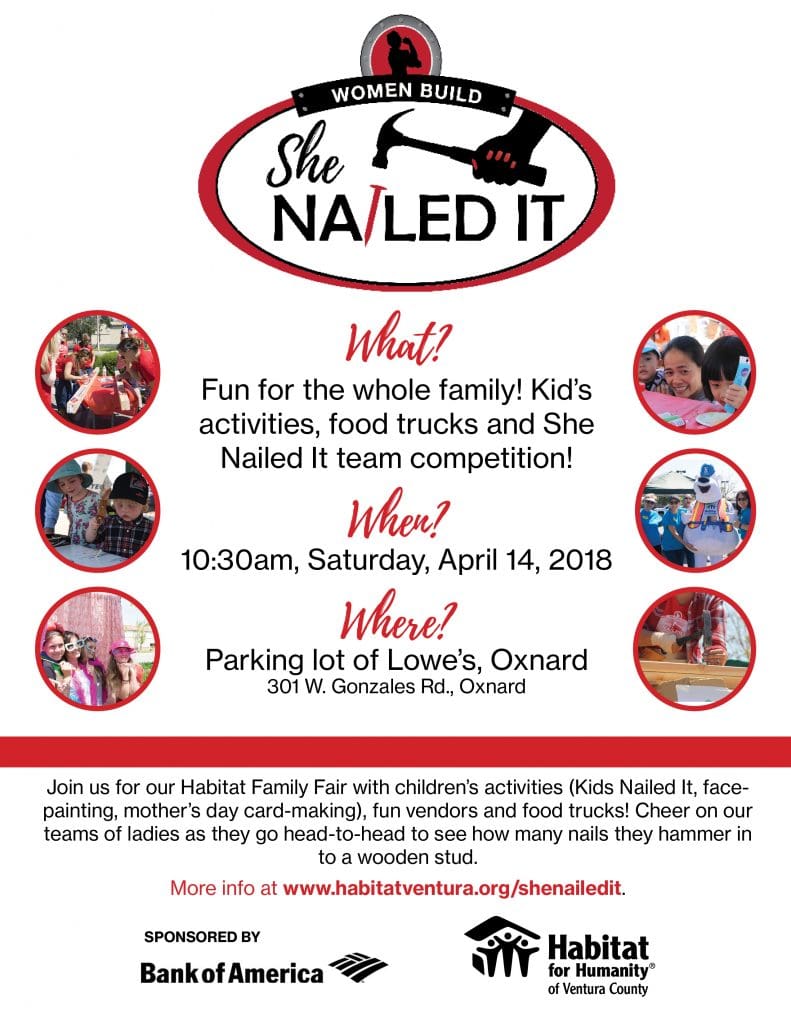 Team Registration is now closed for 2018.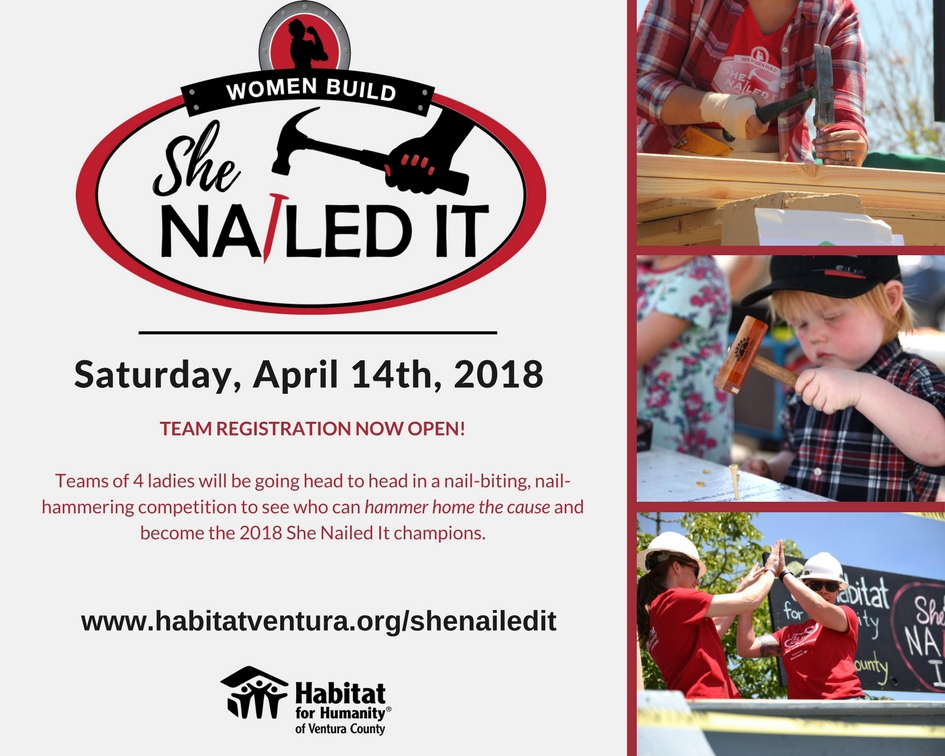 Gather your co-workers, family members, church group, and join us this year to support affordable home-ownership in Ventura County. She Nailed It! features an exciting ladies-only nail hammering competition, where teams of four will compete to see who can hammer home the cause!
Each team will receive:
  - 4 She Nailed It! t-shirts (one each)
  - a 2x4 per team to decorate 
  - All tools needed on the day (hammer, nails, nail belt)
  - Free snacks and water at the event as well as fun activities for the whole family! 
   - Opportunities to try out some power tools with training from Lowe's Home Improvement
  - The chance to win a Golden Hammer Award and be the She Nailed It! Champions. Winners get free tickets to our Women Build Day.
You can register you team online below, or print off the forms at the bottom of this and mail in to us!
Two ways to raise money for your team:
        1. Set up a fundraising page on Facebook by going to our Facebook page www.facebook.com/hfhvc and clicking 'set up a fundraiser'.
        2. Set up your own team/individual fundraising page on our website to share with your supporters and track your donations.
 For rules and FAQs, click here.
Register as a nail hammering team and show off your skills!
Register as an individual and we'll connect you to a team!
Each nail-hammerer participating in the She Nailed It competition is asked to try and raise $250 in donation pledges. Show your support here!
Are you ready to start fundraising? New this year you can set up individual or team fundraising pages to share online and track your donations! Start here!
Sponsored by